Время в Канберре
23:50
В Австралии
20:50 - 23:50
Alexandru Besleaga, DE,

DE
Сидней, AU
WhatsApp, Viber: The German company offers wholesale paper A4, 80 gsm, Premium Class, B, C, brand Paper One, IK, Paper Line GOLD, PPC from the manufacturer. Price CIF - 1,55 - 2.0 $. If interested,
Дадалко В.В., ИП,

BY
Сидней, AU
Stand for wine. Balance. It is made from oak, ash. Coating - oil-wax. It is packed in craft paper with a pattern (or without a pattern). Tied with linen twine. Drawing inscriptions, logos by the
Cis-isoprene synthetic rubber SKI-3. GOST 14925-79 Used for making tyres and technical rubber products. Rubber SKI-3 belongs to low hazard class. MSDS is available. Packing, marking,
Новые объявления
Test bench gas turbine engine ДГ90, Брисбен.
1 600 000 $ /компл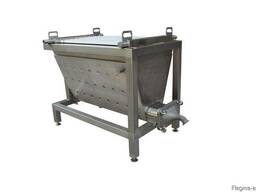 Melting system, Сидней.
×
×
×